Dodge Intrepid 2.7L Crate Engines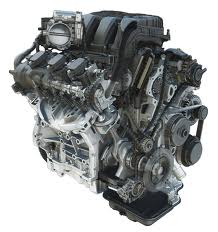 Dodge made use of its 2.7L engine in a variety of vehicles. One notable model was the Intrepid. For over 6 years this LH V6 engine was used. It was also part of the Chrysler brand. Dodge had faith in it. Buyers had faith in it. We too have faith in the 2.7L. That's why we offer ours as Dodge Intrepid 2.7L crate engines at online low prices. The V6 power in this engine is definitely something that you can put into a stock Dodge car or a project car you are building. We sell these engines pretty regularly here at www.crateenginesforsale.com and now you know where to get one.
We are Dodge engine experts. We build, ship and maintain these engines. What you need in your vehicle is a reliable and powerful Dodge engine. We can help you with that. We are not just a seller that has a website. The time commitment and dedication that we give is amazing. You are our customer. We don't forget that connection. The 2.7L engines that are for sale here are brand new. These engines arrive to you crated and professionally packed. Shipping errors and problems do not happen here. It's part of our online guarantee.
Dodge Intrepid 2.7L Crate Engines 
You will notice quickly when our engines arrive that they are simple to install. Since these are complete motors, you have to do nothing to get one to fit. Some crate engine companies make unnecessary modifications to what they sell. We keep it OEM. No part of the block is fooled with or improved. You get what you came here to get and that's all. We believe in honesty. Our Dodge engines are perfect. We're not afraid to say it. Your satisfaction is always on our mind. Replacing or swapping out an engine is much easier with us. We offer a complete system of support. We don't forget immediately after you order. We still answer questions. We still care about your engine. Something that leaves here always has our reputation connected to it.
Price is really important to us. It is so important that we constantly adjust it. We don't go up unless we have to. It is more common for us to keep going down. We always search for ways to cut down the cost. You will get the 160+ horsepower with the 2.7L engine just without the higher than average cost. We work with the best part suppliers and the best freight companies. We are always slashing costs for our company. Any costs that get cut mean immediate savings for you. We are not interested in hiding shipping prices in the cost of an engine or other sleazy tactics others can do to you.
Dodge Intrepid 2.7L Crate Engines Quotes
Don't wait to get a low crate engine price elsewhere. You did the right thing by coming here. Let us prove your decision was the best you've ever made so far. Use the quote form we give you access to here. It's fast and will get you all the details you need. You can then call us at (336) 355-5679 to complete your order or to ask a question. We're always here to help you.