Jeep Patriot Crate Engine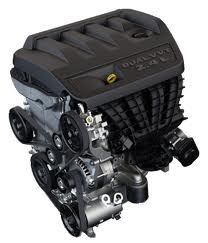 Jeep wowed the word in the 1940s and still continues this trend today. While Chrysler owns this brand now, we're able to obtain crate engines that are OEM. You came here hoping to find a Jeep Patriot crate engine and that's exactly what we give. The one thing you won't find is something that is used or is way over the hill. The new motors that are built and sold give you the maximum value you depend on for installations. It's doesn't matter if you came to https://www.crateenginesforsale.com for a 2.0 or 2.4 series. It's here.
One thing that some are confused by is the PowerTech brands of V6 and V8 and the 4-cylinder version of the Patriot. We can explain that. Although the PowerTech is for larger engines, the smaller 4-cylinder does use the same technology. This means that the fuel ratios and the power are similar to that of the larger Cherokee and Grand Cherokee engines. When replacing an engine, the most important thing is installing a tested unit. Because each crate engine is custom built, we still run them through testing to assure customers of quality. This is just one of the many differences we have here.
Jeep Patriot Crate Engine in Stock 
How do we do it? We often receive emails and phone calls that ask us that question. We lower prices when others raise them. We buy when others do not. We ship the same day. We have engines built by experts. We could go on forever although that's just the basics. We care about Jeep engine customers that select us to provide something of value. Buying crate engines for sale is a tough market. You can buy one based on looks and be really disappointed. Buying from our trusted inventory gives uninterrupted value. We guarantee your purchase.
Since stock is not depleted here, you won't worry about asking us for something we can't send to you. The database we use to keep track of inventory is constantly updated. In fact it's updated nightly. The stock levels we report are accurate for your quote request. Apart from inventory accuracy, the low pricing and warranty for Chrysler motors is an excellent deal. What we give you is a fixed price. You'll pay no more or no less. This also includes our free 3-year warranty. Your price doesn't go up just because we agree to fix any engine issues. This placement of warranty is something we do that others don't. We're full aware of the other 2.0 and 2.4 crate engine builders. What you're buying here is the Jeep name, our build and a guarantee of longevity.
Jeep Patriot Crate Engine Quotes 
We use a really detailed quote system but it's easy to use. Enter your Jeep engine data. What our system does is verify what you send us. We double check all specs before you're offered our lowest price tags. You can call by phone when you want and ask any question. We do online and offline quotes here. You pick how you want us to contact you. Either way you always get a low crate engine price.